Fan Art Tuesday: The Creator
by
This is the last Nine Kings Fan Art entry before the deadline this Saturday. We're featuring a card submitted by Rianna Stahl–one that's not canon, per se, but it's fitting nonetheless.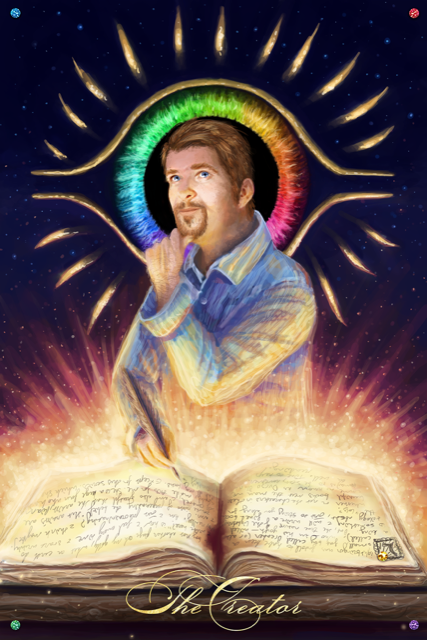 Everyone on Team Weeks LOVES the entries y'all have sent in, and we're super excited to see what else you've got!
Here's the link to the list of cards mentioned in the books.
And FYI, this is the last week the Brent Weeks webstore will be open, so get those shirts and books while you can!