Holy crow! Fan Even Ennis commissioned this ASTONISHING Lightbringer v. Night Angel tattoo, featuring Kip and Kylar: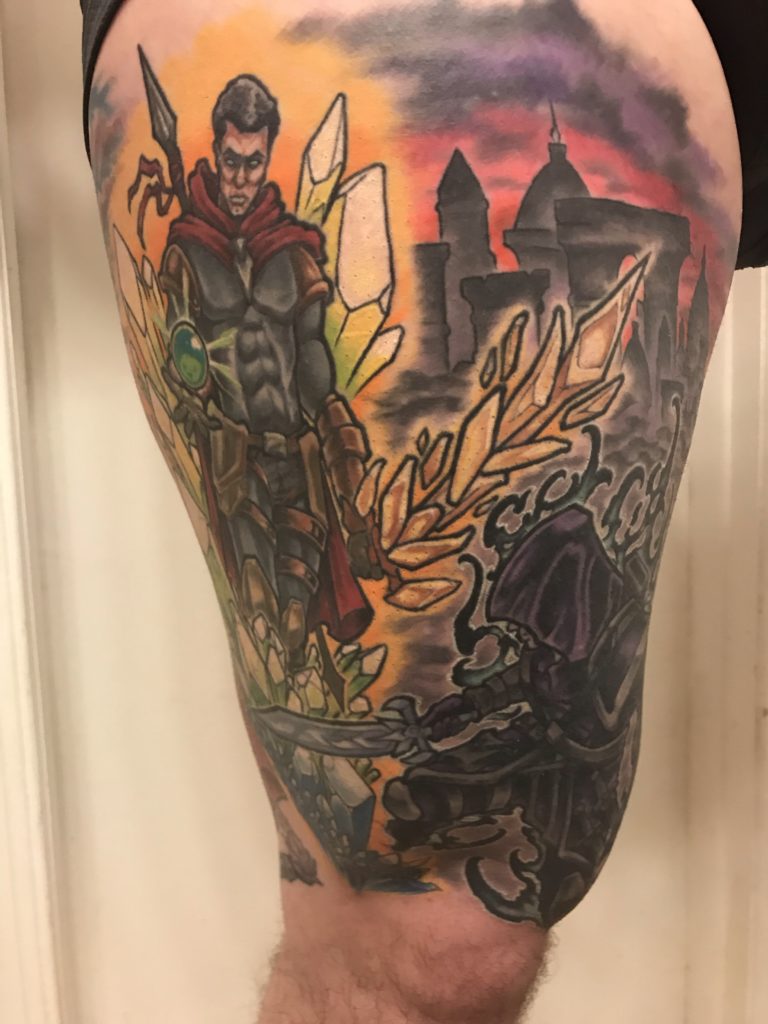 Evan says it took an entire YEAR to complete (uh, not in one sitting, but you get the idea). Major props to Evan and his tattoo artist for having the patience, pain tolerance, and perseverance to make this beauty!
If you're in Maryland, USA, you can tell Rob Zeinog at Evolved Body Arts that he does spectacular work.